Social Business is a revolutionary concept from Nobel Laureate Professor Muhammad Yunus that leads the world toward a positive change by solving 21st century's pressing social problems with the power of this next generation business.
Daffodil International University (DIU) is one of the first universities working on Social Business movement since its inception. The Yunus Social Business Centre of DIU has created many unique resources on Social Business that has enabled students contributing greatly to the socio-economic growth of the society.
ISBSP 2019 is a 10 days long summer school that offers a course titled as 'Social Business 102' to  provide an introduction and a deeper understanding on Social Business. It teaches how to identify pressing social problems and create solutions while harnessing their entrepreneurial spirit.
Leading academicians and Managing Directors from Social Business Companies will conduct classes. Participants will be able to learn from real life experience. It's an opportunity to make networks with leading social business companies & activists.
Participants will have the honor to meet Nobel Laureate Professor Muhammad Yunus and receive certificate of participation.
Students will get the opportunity to visit and observe different Social Business companies for hands-on experience on sustainable development.
Participants will enjoy ' Cross-Cultural Activity' through Cultural Visit where they will explore different locations of beautiful Bangladesh, learn about local tradition and discover Bangladeshi heritage.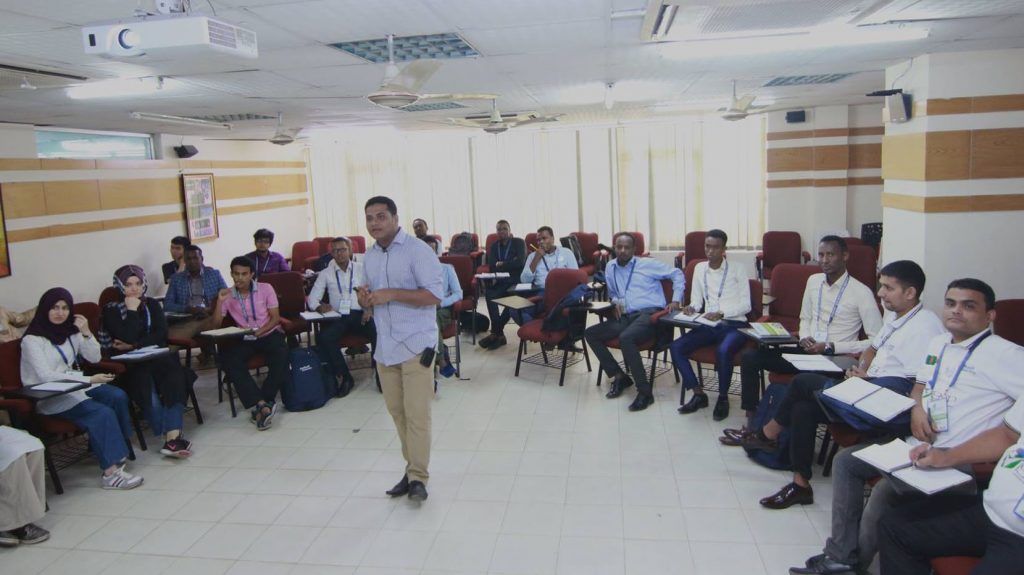 Course Title: Social Business for Sustainable Development
Course Code: SB102
Credit: 03 (Three)
Course Content:
Sessions

·         Social Business & Its Chemistry

·         Social Business in Global Platform

·         Social Business Creation

·         Financial Aspects of Social Business

·         Marketing for the Sustainability of Social Business

·         Managing Social Business 

Group Works

·         Social Business Model Canvas

·         Interviews

·         Market Analysis

·         Financial Analysis 

Field Visits

·         Yunus Centre

·         Grameen Bank Branch

·         Social Business Industrial Park

·         Grameen Caledonian College of Nursing

·         Grameen Intel Social Business Limited

Panel Discussion

Social Business & SDGs

Social Business Design Lab

Pitching & Review
 Participants will get mentoring support after the program for transforming the ideas into action
Pedagogy:
Participatory Approach of teaching:  It will be a combination of experiential, traditional and case method of learning and sharing knowledge that includes case studies, group exercises, field visits, interactive discussions and presentations.
Apps: Participants will have access to ISBSP app for relevant documents which include reference articles, official documents, Power Point slides, program schedule etc.
Class: Sessions will be conducted by expert(s) with in-depth knowledge of respective fields. The duration of the class is 80 minutes each.
Assessment: Participants will be evaluated through written examination, group work, presentation and online assessment.
Learning Outcomes: 
Creating own social business and differentiate between Conventional Business and Social Business as well as NGOs.
Gathering support from stakeholders and turn their business idea into a real business.
Enhancing leadership skills to solve a particular social problem and acquire social entrepreneurship mindset.
Awards & Certificates:
Three academic credits upon successful completion
Certificate of Participation in presence of Nobel Laureate Professor Muhammad Yunus
Awards: Best Social Business Idea & Impactful Business Idea
Field visits (Exploring Social Enterprises)