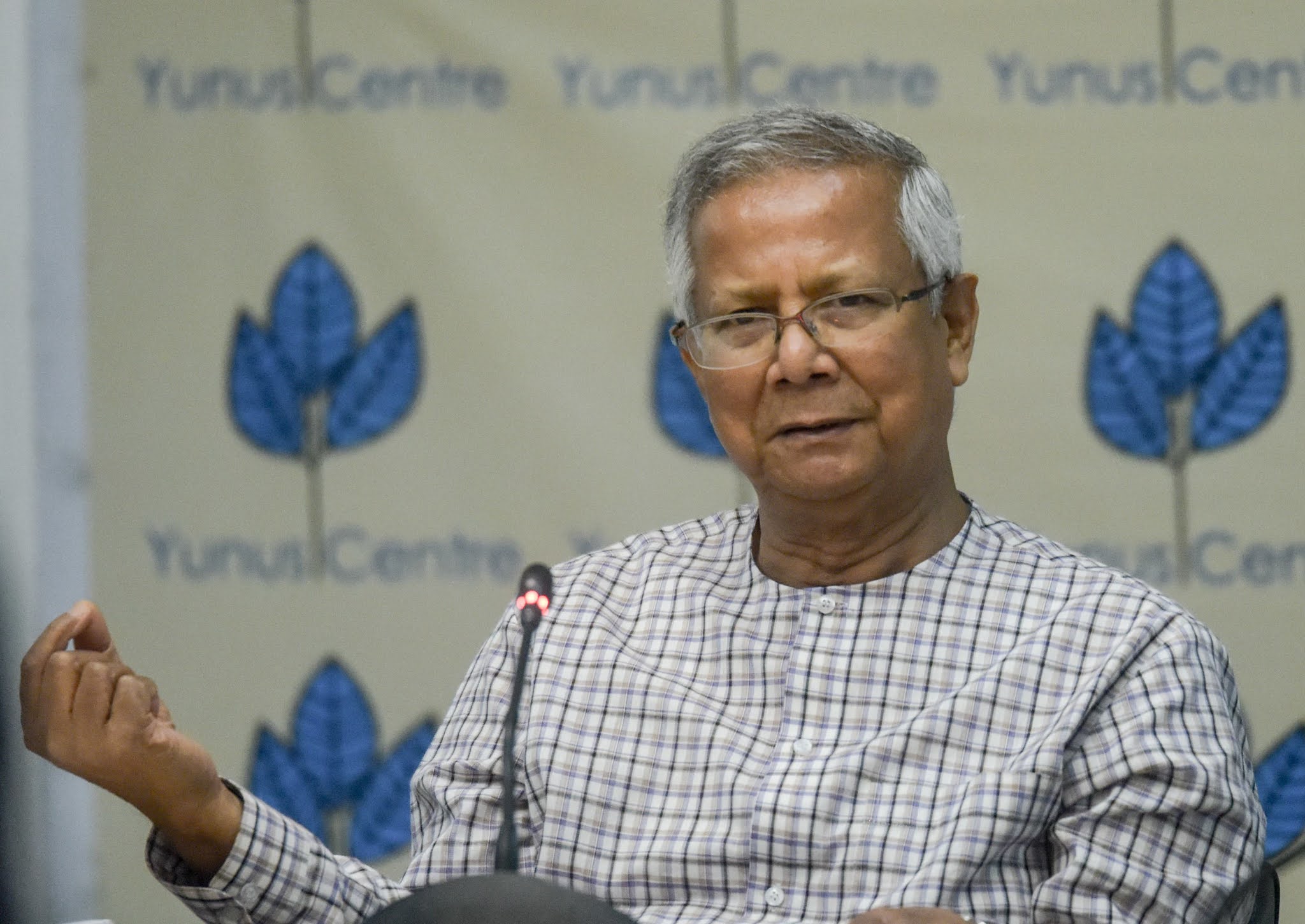 Nobel Laureate Professor Muhammad Yunus is the founder of Grameen Bank and more than 50 companies in Bangladesh. He is the father of Microcredit as well as Social Business that are now being implemented all around the world. Professor Muhammad Yunus was the 2006 recipient of Nobel Peace Prize together with Grameen Bank. In 2006, Time magazine ranked him as one of the top 12 business leaders. He is one of only seven persons to have won the Nobel Peace Prize, Presidential Medal of Freedom, and the Congressional Gold Medal.
For his constant innovation and entrepreneurship, the Fortune Magazine named Professor Muhammad Yunus as "One of 12 greatest entrepreneurs of our time". Professor Muhammad Yunus was installed as Chancellor of Glasgow Caledonian University in October 2012.
His creation of Social Business has moved the global economic thinkers to new dimensions. The world gets another revolutionary concept from his book entitled "A World of Three Zeros: The New Economics of Zero Poverty, Zero Unemployment, and Zero Net Carbon Emissions". During the COVID-19 pandemic his idea on "No Going Back" is widely accepted by the all classes of people. 113 World Leaders including Nobel Laureates, former Chief of State and Governments, Political Leaders, Artistes, International NGOs and Institutions have signed a call initiated by Yunus Centre to declare COVID-19 Vaccines as a Global Common Good.
Source: Social Business Youth Convention-2013 Souvenir & Wikipedia